Finally, Atiku Reacts After Meeting Obasanjo, Oyedepo, Kukah, Shiek Gumi
The Presidential candidate of the Peoples Democratic Party, (PDP) Atiku Abubakar has finally reacted after meeting with the former President of Nigeria, Olusegun Obasanjo, Bishop Oyedepo, Sheik Gumi and Kukah.
He expressed excitement on the outcome of his meeting with former President, Olusegun Obasanjo.
The leaders met on Thursday at Obasanjo's residence in Abeokuta, Ogun State.
Atiku wrote on his Twitter page after the meeting:
"It was exciting meeting with my former boss and having lunch with him in Abeokuta.
"Thank you for the prayers, Bishop Oyedepo. God bless Nigeria."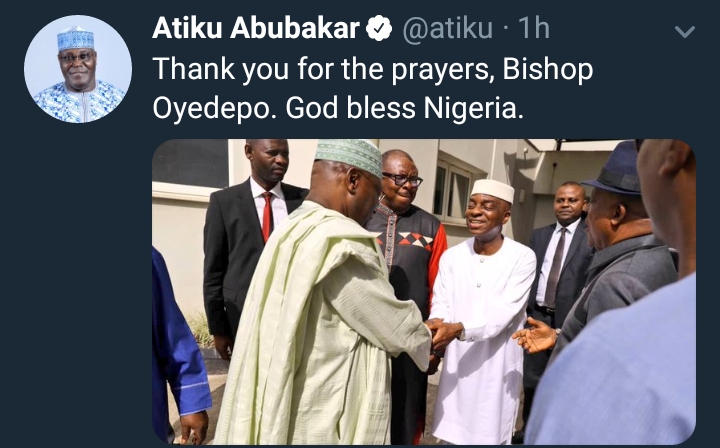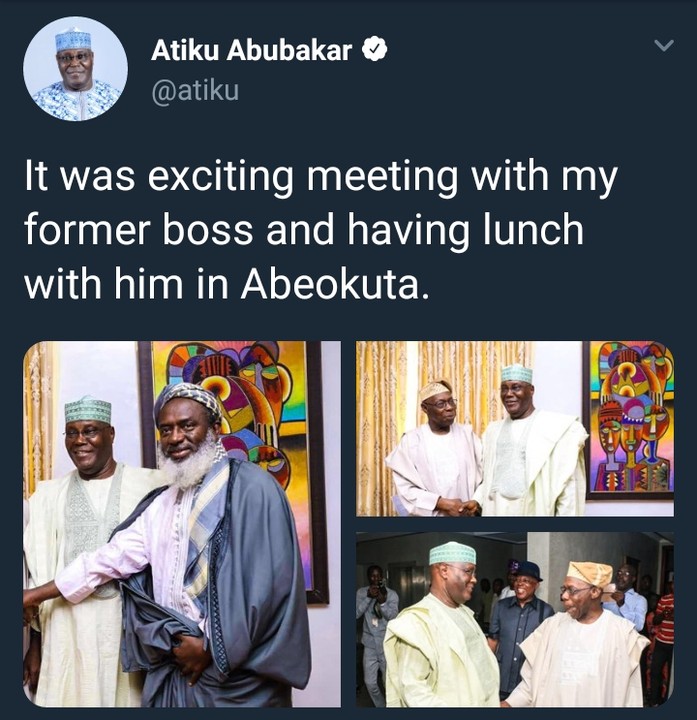 Want to Promote/Advertise Your Music, Video or Report A Situation To Us?
Feel Free To Call, SMS or WhatsApp Us: +2348135874272.
NOTE: eflex9ja Blog is not responsible for any advert on the comment section of this Site. All our Authors are responsible for whatsoever they post on the site.
Share this post with friends:
Like Us On Facebook
Follow Us On Twitter
Follow Us On Instagram